Desk Chairs
Find the perfect desk chair for your home or business office! Shown below are some of the many chairs offered at Alegacy Furniture. Make a statement of quality and comfort with American made desk chairs. Contoured and cushioned backs provide spine support for better back health and comfort. The desk chair bases feature swivel, tilt, and height adjustment. Many of these chairs are available as swivel desk chairs or stationary chairs, and with or without arms.
It's Easy!
Step 1--Pick your favorite chair.
Step 2--Choose the wood and finish color you need.
Step 3--Select your favorite fabric or leather.
Step 4--Enjoy!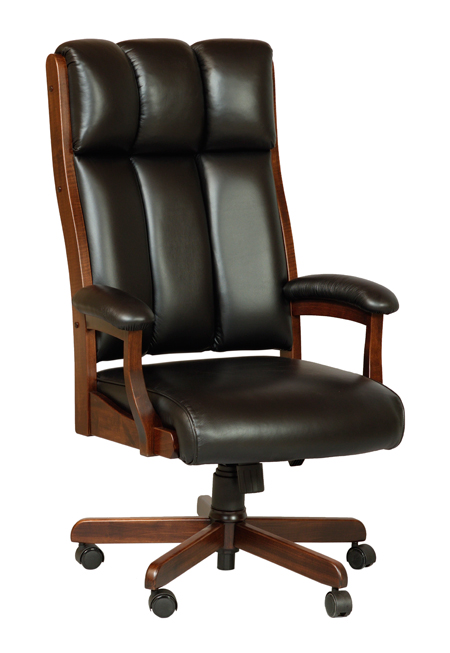 Clark-Executive-Chair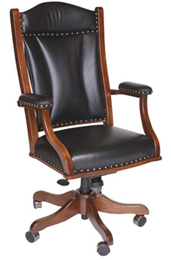 Executive-Desk-chair-Leather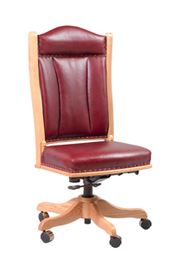 Executive-Side-Desk-Chair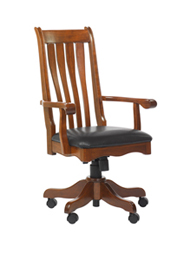 Hampton-Desk-Chair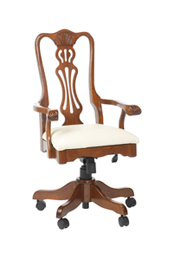 Regal-Desk-Chair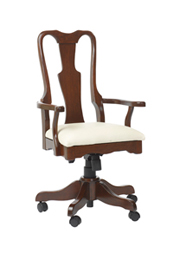 Queen-Ann-Desk-Chair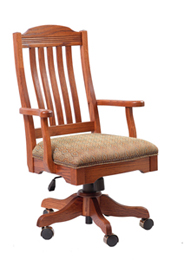 Royal-Desk-Arm-chair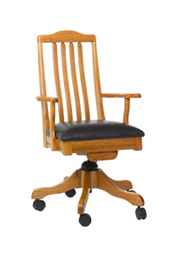 Shaker-Desk-Chair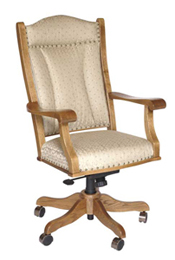 Executive-Desk-Chair-White-Leather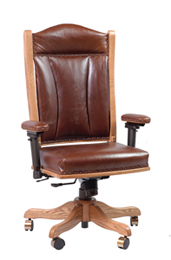 Executive-Desk-Chair-With-Adjustable-arms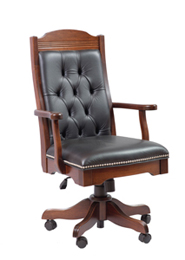 Starr-Executive-Desk-Arm-Chair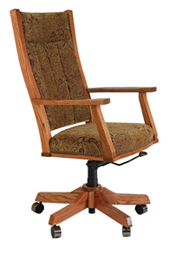 Mission-Office-chair-Fabric